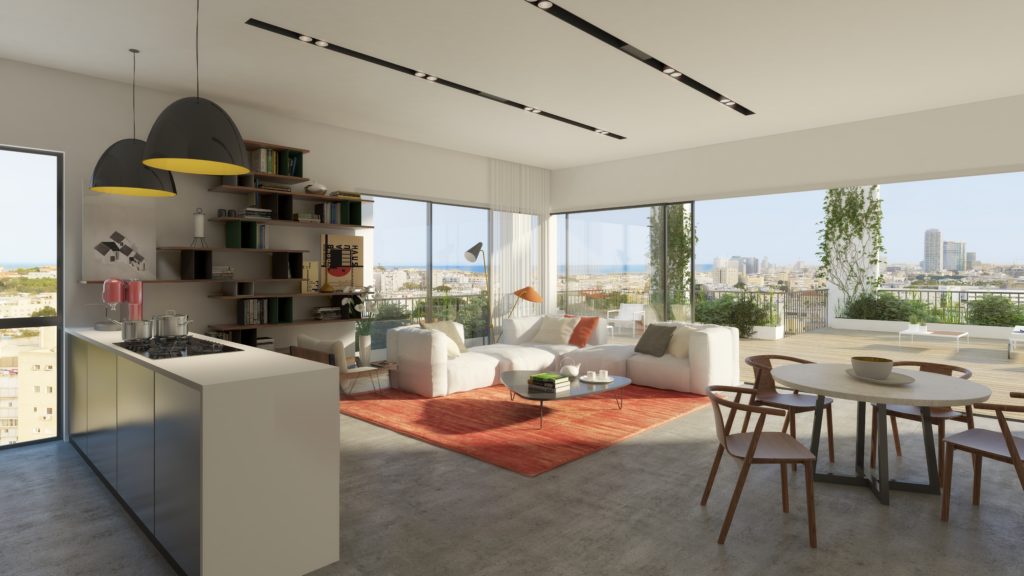 A pair of 5- and 11-story buildings in an exceptional residential complex
Boulevard in Jaffa —the most intriguing project in Jaffa in recent years—is situated in a special residential complex, different from all familiar projects of the past. Aside from the residences within the innovative complex, there is a large central garden for the residents' enjoyment, an underground parking lot, and a commercial façade facing Jerusalem Boulevard that connects the complex to an urban experience of the city and the boulevard. The proximity to the light-rail line makes transportation from the project to anywhere in the city very easy and convenient.
At your disposal are a selection of spectacular 2- or 3-bedroom apartments and penthouses with balconies overlooking the city, the sea and Tel Aviv's remarkable skyline—all built to high and sumptuous technical standard by the well-known architect Ilan Pivko.
Architect: Ilan Pivko, Project management: TECTURA PRO
סטטוס הפרויקט
שלב מרתפים
שלב הקמת השלד
עבודות גמר פנים וחוץ